So a lot has happened since I last wrote the blog, I have been to school, my friend has come over and I have been in my brace for a week now. I was super nervous about going into school, some of my nerves was how I would cope and others about getting on and off, also kids making fun of me. But my biggest concern was others seeing it, I can be very self conscious and I didn't want people to see it. That day was not as bad as I thought but I think it could of gone better. My mum and I had a conference with some of my teachers to talk about some of my struggles in class.

On friday afternoon one of my best friends came over and distracted me while I wore my brace. Although I see her everyday at school it was nice to have her round and to have a big distraction. We played outside and we also cooled down playing virtual games.

​
Powered by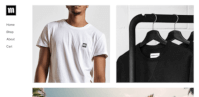 Create your own unique website with customizable templates.