I have done seven and a half hours during the day today but the night did not go well. I just couldn't get to sleep, What if I stayed up all night?! My back was aching, it felt like sleeping on rock. My whole family was in tears, luckily I did not have to go to school the next day, Snow day!

Once it got to ten thirty we unstrapped the straps but I was still mega uncomfortable. At the time eleven we just ripped it off and I got to sleep without a worry. I will try again tonight but I am still sore. After seven hours and a half my mum and dad set me up a epsom salt bath, that really soothed me.

​
Powered by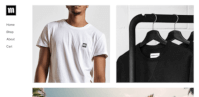 Create your own unique website with customizable templates.