Today I have to wear my brace for four hours, I have just finished two hours. I have found so

much more things I can do, I was able to walk around about fifteen meters but had to stop, And I can kneel, I can stand up straight and am so much more mobile. After and hour or so I started yelling and giving up hope in myself. I made it through but everything was very hard but easier than yesterday. The spot that hurt most was my upper back because all my muscles are moving. I will make another post later I hope this makes you aware.

​
Powered by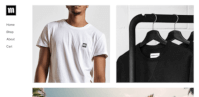 Create your own unique website with customizable templates.