Today I have to wear my brace for four hours, I have just finished two hours. I have found so

much more things I can do, I was able to walk around about fifteen meters but had to stop, And I can kneel, I can stand up straight and am so much more mobile. After and hour or so I started yelling and giving up hope in myself. I made it through but everything was very hard but easier than yesterday. The spot that hurt most was my upper back because all my muscles are moving. I will make another post later I hope this makes you aware.

​

Today I got my brace and tried it on for the first time. My Orthist (my clinic doctor) kept telling me that it was going to be tighter than I expected and I didn't listen, my biggest mistake. It is extremely tight and very sore. I have the Boston brace and have to wear it eighteen hours a day. For this first week I have to build up to the total time. Today I wore it for two hours and they were so painful I can't find the words to describe it. When it was on I was crying and screaming at my parents, not to forget calling them names for not letting me take it off. They have been very supportive and try and make it as comfortable as possible for me.

When my Orthist put it on I was overwhelmed and crying. My parents watched over me like a hawk as he tightened it around me. The sight of me in pain made my start mum crying and soon my dad. Today was very emotional but we kind of expected it to be.

I will make another post soon hope this helps, and if you have any questions or comments feel free to tell me.

​
Powered by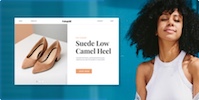 Create your own unique website with customizable templates.